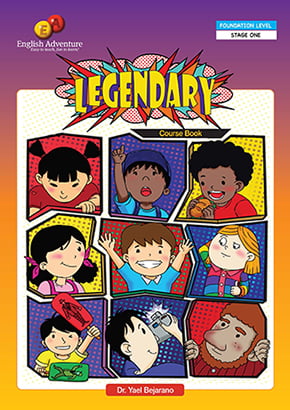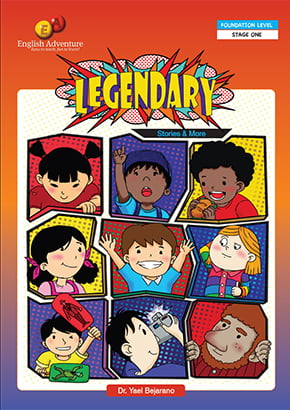 LEGENDARY
Foundation Level Stage 1 (CEFR A1)
LEGENDARY addresses all New English Curriculum requirements for 3rd year EFL young learners.
Strongly structured around English Adventures' context-based pedagogy, LEGENDARY revolves around age-appropriate original stories. It re-introduces required vocabulary and promotes the active use of spoken language with numerous games, songs and stories, all presented in SmartClass™ free, in-class presentation software. From Letter to Word to Sentence to Text – EPIC also builds firm solid foundations for independent readers.
Caters to learners' individual learning styles with a variety of activities: singing, storytelling, games, acting and movement.
Encourages the active use of spoken language in the classroom.
Strengthens reading fluency by incorporates phonological awareness activities, decoding, encoding, and writing tasks.
Provides a guiding framework for all pupils to achieve the objectives and can-dos, as set out in the New English Curriculum:

Vocabulary lists – Pre-Band 1 and Band 1
Can-Do Statements
Lexical Chunks
Phonemic Awareness
Performance Tasks
Formative and Summative Assessment
Program Includes