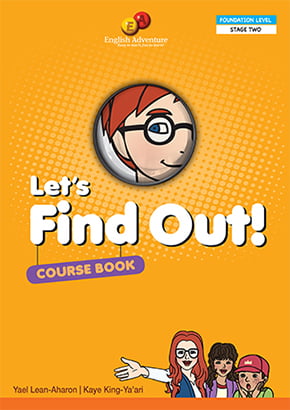 Let's Find Out!
Foundation Level Stage 2 (CEFR A1)
Join our hero and his friends as they solve problems, uncover mysteries from history, and even visit the far-off future! The program teaches English through integration of the four domains: Social Interaction, Access to Information, Presentation and Appreciation of Language and Literature.
Recurring characters use a wide variety of text types, visuals and clues to solve mysteries and find answers to the questions. This process takes students from applying lower order thinking skills (LOTS) to using higher order thinking skills (HOTS), while engaging them in meaningful language use.
Designed for the heterogeneous classroom
Re-enters Band I vocabulary systematically
Promotes speaking skills in the English classroom
A wide range of authentic text types
Literature taught through key components
Step-by-step scaffolding for writing tasks
Variety of interactive ICT activities
Independent reading passages with tasks
Program Includes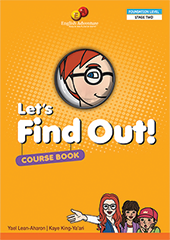 Let's Find Out! Course Book 751-1031 דאנאקוד
Let's Find Out! Workbook 751-1032 דאנאקוד
Let's Find Out! Teacher's Guide 751-1033 דאנאקוד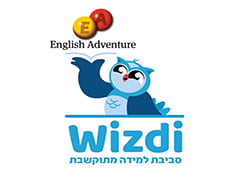 Digital Textbook on Wizdi Platform for individual Student's Use