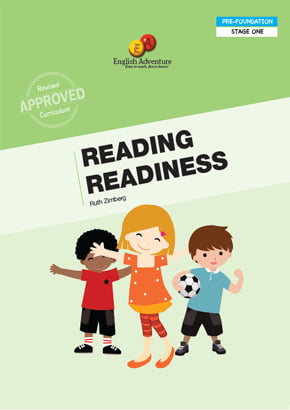 My First English Adventure 1-2-3
Pre-Foundation Stage 1 (CEFR Pre-A1)
Our renowned EFL program, MY FIRST ENGLISH ADVENTURE, is a continuous three-year process implementing the Natural Approach for language learning. Our methodology is based on tapping into our learners' curiosity and motivation with stories.
My First English Adventure Units 1 -2 -3 is the first stage designed for young learners in their first year of learning English and targets the unique cognitive and affective needs of young learners with endless fun, in-class, hands-on activities.
Promotes self-confidence and motivation.
Designed for the heterogeneous classroom – integrates music, movement, drama, arts and crafts in the language learning experience
Develops phonemic awareness, decoding skills, vocabulary of over 2000 words and beginning reading of English
Provides content relevant to the child's knowledge of the world and personal experiences
All lesson plans' activities are integrated into our FREE SmartClass™ lesson management software.
Program Includes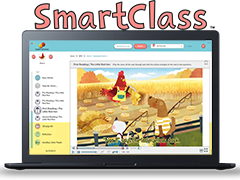 Free SmartClass™ license with videos, games and teaching guidance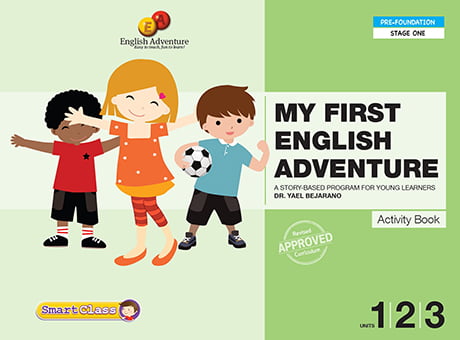 My First English Adventure Units 1-2-3 Activity Book 751-1020 דאנאקוד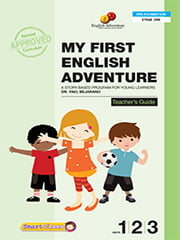 MFEA 1-2-3 Teacher's Guide דאנאקוד 751-1026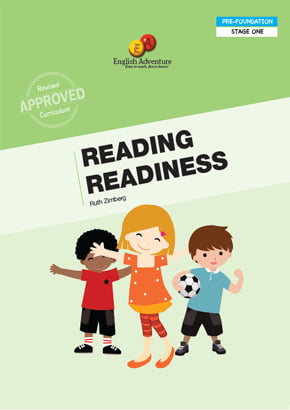 Reading Readiness Student's Book דאנאקוד 751-1021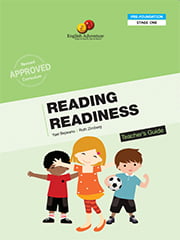 Reading Readiness Teacher's Guide דאנאקוד 751-1029