The Adventures of Henry & Lucy
Foundation Level Stage 2 (CEFR A1)
THE ADVENTURES OF HENRY AND LUCY is a comprehensive program for students who have experienced two or three years of English language study and may be suitable for 4th or 5th graders, depending on their prevouse knowledge.
This program assumes basic decoding skills and phonemic awareness, basic aural comprehension ability and basic knowledge of vocabulary and communication skills based on frequently used language chunks.
THE ADVENTURES OF HENRY AND LUCY follows a storyline of adventures and thus provides an authentic and enjoyable context for learning. Pupils develop their world knowledge as they are exposed to information about different areas of the world, cultures, lifestyles and animals. 
Interactive digital textbook that includes a full LMS with student's progress reports
Rich in LOTS and HOTS tasks and activities
Wide variety of texts at different levels
Broad range of reading/writing tasks
Individual/Pair/Group Work
Intensive Practice of Grammar and Vocabulary
Program Includes
The Adventures of Henry and Lucy Course Book 751-1001 דאנאקוד
The Adventures of Henry and Lucy Workbook 751-1004 דאנאקוד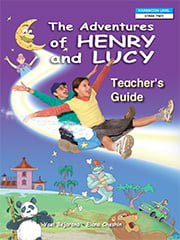 The Adventures of Henry and Lucy Teacher's Guide 751-1002 דאנאקוד
158 Flashcards + 257 Word Cards set 751-1003 דאנאקוד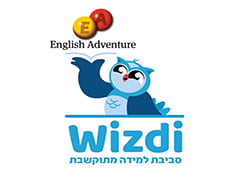 Digital Textbook on Wizdi platform for individual student's use