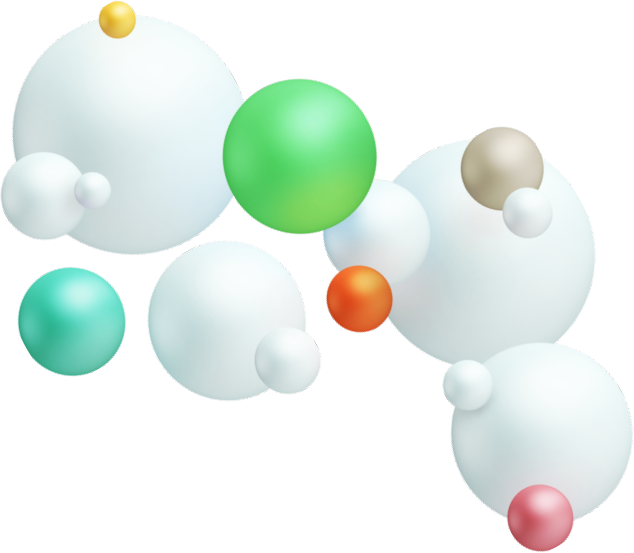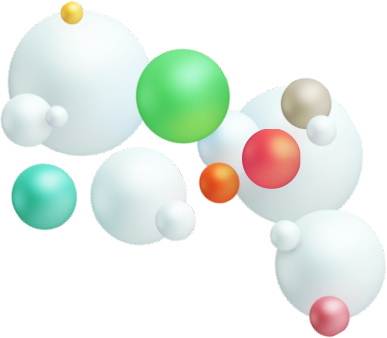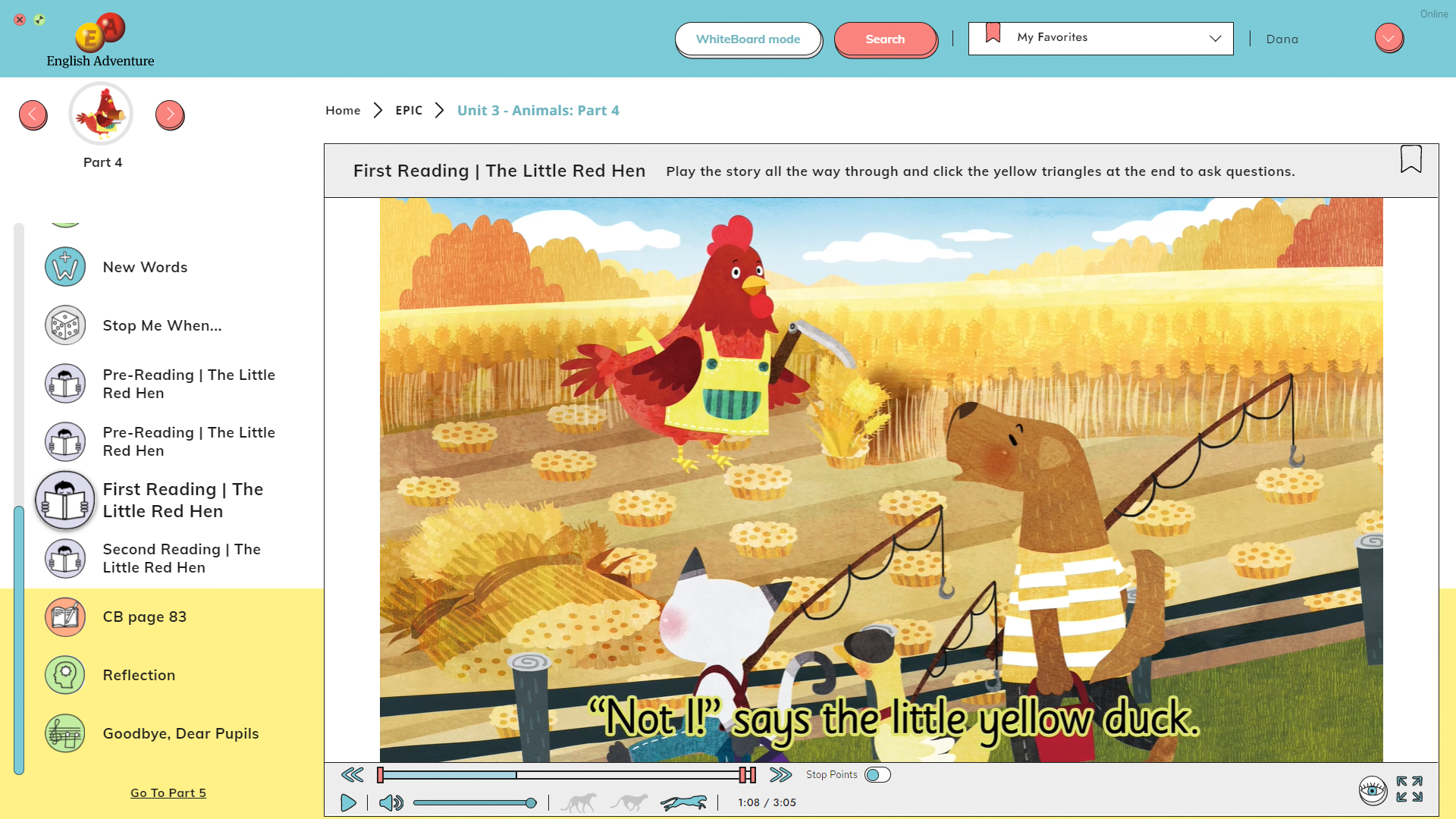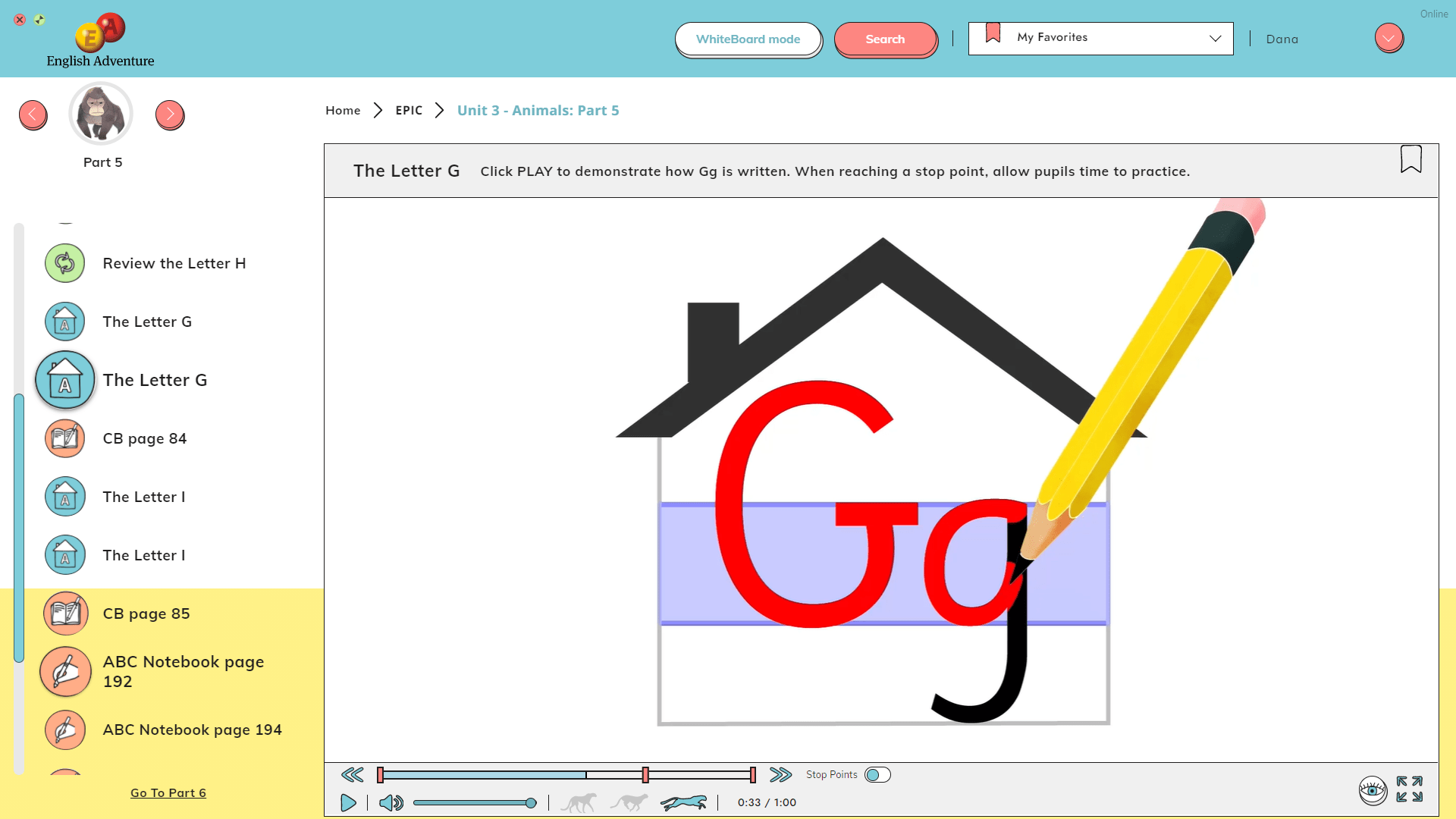 SmartClass
Exclusively for English Adventures' teachers, SmartClass includes animations, songs, stories, games, vocabulary tools and exercises - effortlessly presented on your classroom projector.
TELL ME MORE
testimonials
''
In the past four years I have been teaching with English Adventure programs and have been enjoying every minute of it!

The Course Books are rich in exercises and the SmartClass digital platform provides the full lesson plans in a fun visual way.
My students and I are enjoying the English lessons. The lessons are rich in activities: songs, games, stories, and animations, and I have an easy-to-use tool to teach with.
Students are exposed to a lot of vocabulary; learning is gradual and progressive, and results are remarkable!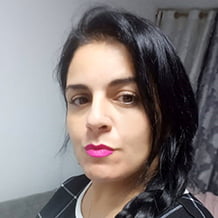 Rachel Cohen Mazor
Ezion Elementary, Tel-Aviv
''
English Adventure's programs are creative and provide experiential learning.

Their 3rd grade book, EPIC, puts students in the center as they learn independently while the teacher is gently guiding the learning process. The book has plenty of exercises, activities and tests making teaching a breeze.

As an experienced teacher I recommend choosing their high standard books and transforming learning to a whole new level.
Hiba Taha
Kafr Kanna Elementary
''
I enjoy teaching with English Adventure's programs and SmartClass LMS so much!!
I have been enjoying English Adventures' pedagogy for eight years with great results, but SmartClass, with all of its great animations, is such an upgrade!
I'm starting with letters now and I see how much my students love it!
Well done!!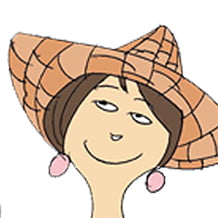 Shira Izenberg
Shilat Elementary, Padu'el
''
I have been working with English Adventure for three years and have enjoyed every moment!

Their products are so well-made, full of thought and it makes it very easy for the teacher to prepare the lessons and the curriculum. Everything is so convenient and professional.
The learning experience is very good, the students enjoy it and so do I! They learn and remember well what is being learned.
I'm so glad we chose to work with English Adventurer and I highly recommend everyone to try and fall in love with their books and software!


Chen Yochanan
Nirim School, Ma'ale Edomim
''
I love "Heroes" very much! It is rich with activities, listening tasks, beautiful stories and a strong vocabulary basis.

Highly recommended!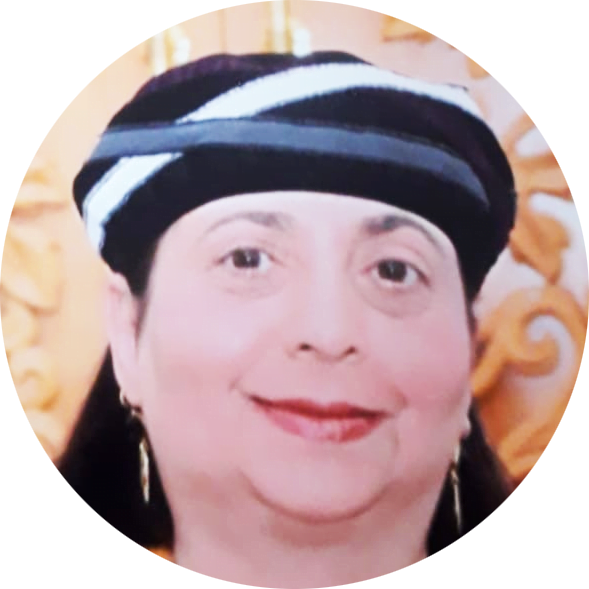 Hannah Sahar
Kanfei Abirim School, Yavneh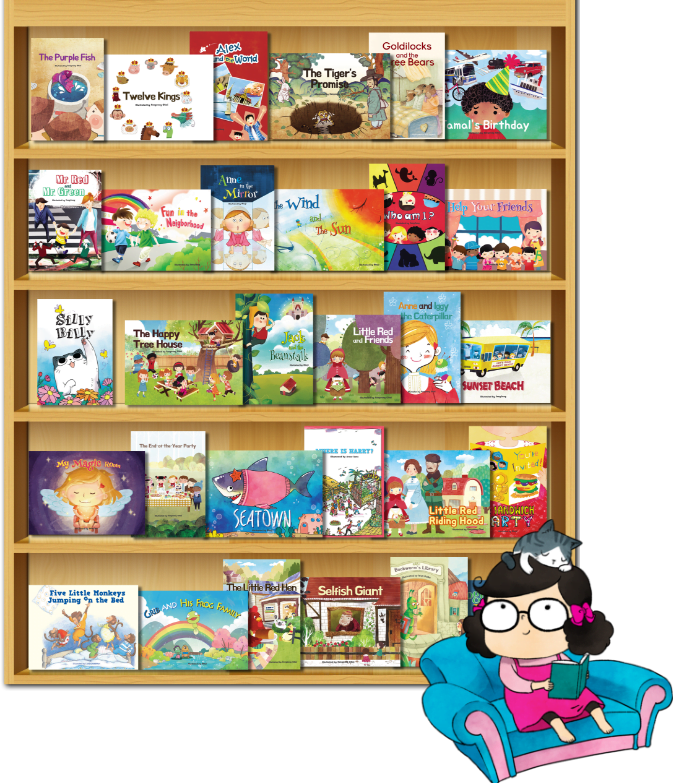 Shop now
Exclusively for Eonglish Adventures' teachers. SmartClass Mזincludes animations, songs, stories, games, vocabulary tools and exercises effortlessly presented חסyour classroom projector.
BUY NOW